A new face at mabu
MABU Newsletter Content | Fall 2019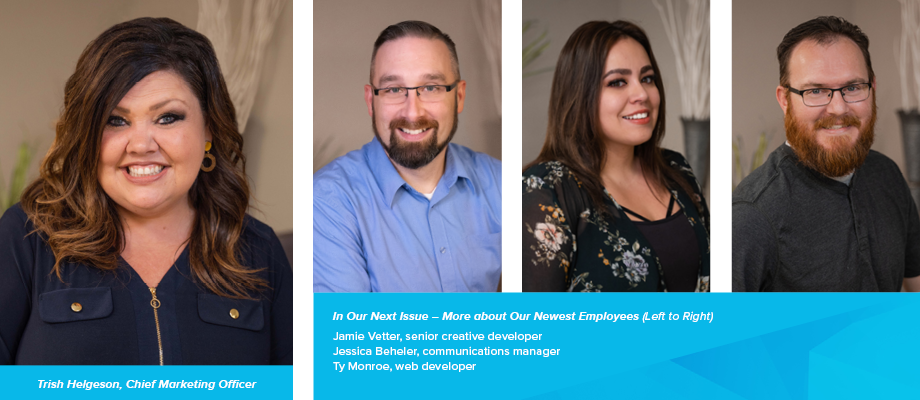 Trish Helgeson recently joined Agency MABU as our chief marketing officer. In this role, she oversees strategy and creative development
for client-related work and leads the creative, client, web and animation
services departments.
Helgeson adds 30 years of marketing experience in tourism, banking, healthcare
and the energy industry to the MABU team. A Minot native, she has led marketing and public relations strategy and execution throughout the Midwest in both corporate and advertising agency roles.
"I'm very excited to be part of the MABU team and love being involved in all things client-related from strategy to creative," Helgeson said. "I am so impressed with MABU's culture and the team, its focus on strategic messaging and new innovative communication tools like the explainer videos and augmented reality solutions we provide to clients."