Photos are the Finishing touch
MABU Newsletter Content | Fall 2019
It may sound cliché, but a picture truly is worth a thousand words. And when the target audience is American Indians, relatable photos are sorely absent from marketing materials.
Understanding this challenge, tribal health care consultant Indigenous PACT dedicated a portion of its marketing budget to capturing images of American Indians leading healthy lifestyles. Seeing a similar need, Indigenous PACT Collaboratives, the organization's managed service provider, wanted photos of its first opioid treatment facility and the surrounding area in suburban Seattle.
Both groups enlisted the assistance of Agency MABU.
"As a marketing firm, it's especially rewarding when a client understands that high-quality photography solidifies their brand and then commits the resources needed to make it happen," said Alexander Mabin, MABU executive vice president. "For the client, real-life photography elevates their brand because the target audience can see themselves in the photos and relate to the content.
"This is especially true for American Indians who aren't typically accustomed to seeing people they can identify within marketing campaigns," Mabin said. "Working with Indigenous PACT on these photo shoots was inspirational for our team because we understood the potential to affect positive change."
The Indigenous PACT photos shown here were taken in the Bismarck area. To ensure authenticity, the Indigenous PACT Collaboratives photos were taken in the Seattle area.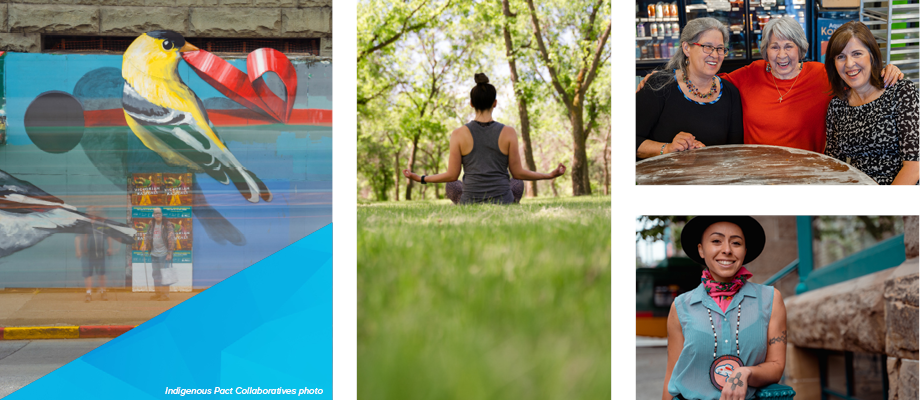 Why Choose Professional Photography?
No matter what industry you're in, high-quality photos are important because they convey your overall image and brand. But why choose professional photography?
Consider this:
Blurry of dimly lit photos show a lack of attention to detail. This could affect how people view your organization. If you catch yourself saying "good enough," you may want to rethink your choices.
Stock photos and smartphone photos can be a tempting substitution. But if your goal is to truly reflect your people, your work or your target market, there's no substitution for the real deal.
Photos should convey authenticity.  For example, if one of your strengths is a relaxed work environment, stock images of people in suits may not attract the type of employees who will be the best fit for your team.
Hiring a professional photographer is worth your company's investment. A pro will provide both the talent and objectivity needed to enhance your brand.