Challenge
To communicate the Bush Foundation's goal of building sovereignty within Native Nations and the founding of the Native Governance Center (NGC)
Solution
MABU partnered with the Bush Foundation and NGC leadership to unpack the history behind sovereignty building initiatives in 23 Native Nations. We uncovered a rich narrative of the natural growth in this effort and successes created by consistently moving forward. To convey this story clearly, we opted to create an explainer video.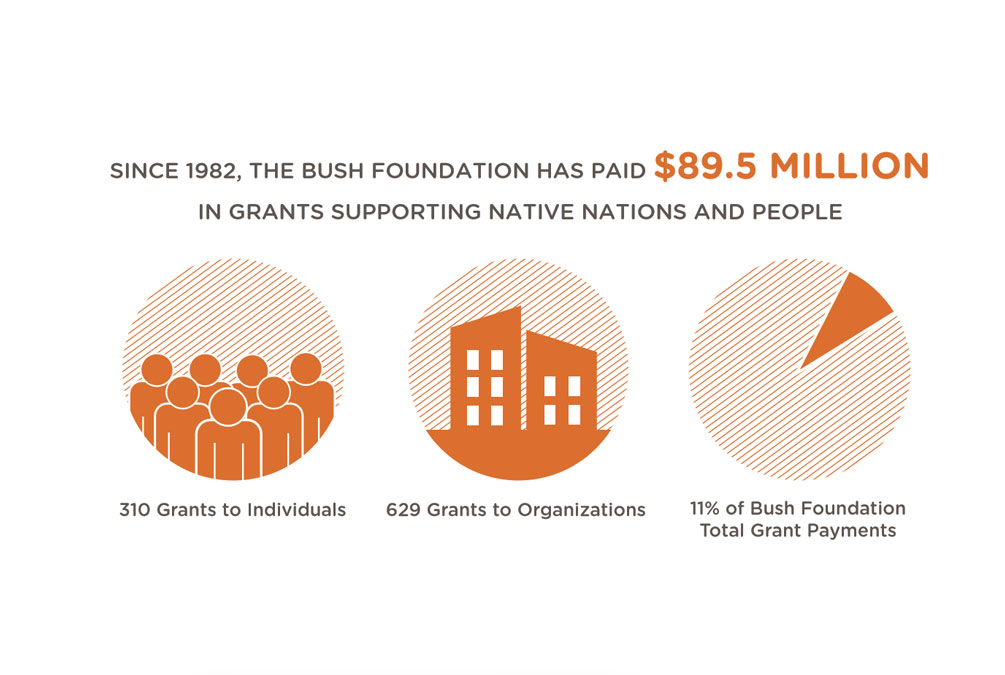 Deliverables
A 1-minute video was designed using MABU-made assets and animation to explain how the Bush Foundation blazed a path of progress in nation-building efforts and why the decision was made to establish the Native Governance Center as an independent entity, anchored in a strong foundation of knowledge gained from nearly a decade of work and investment.
Results
The Bush Foundation/NGC video is available to view here.