ND Department of Agriculture Gets a New Drupal Website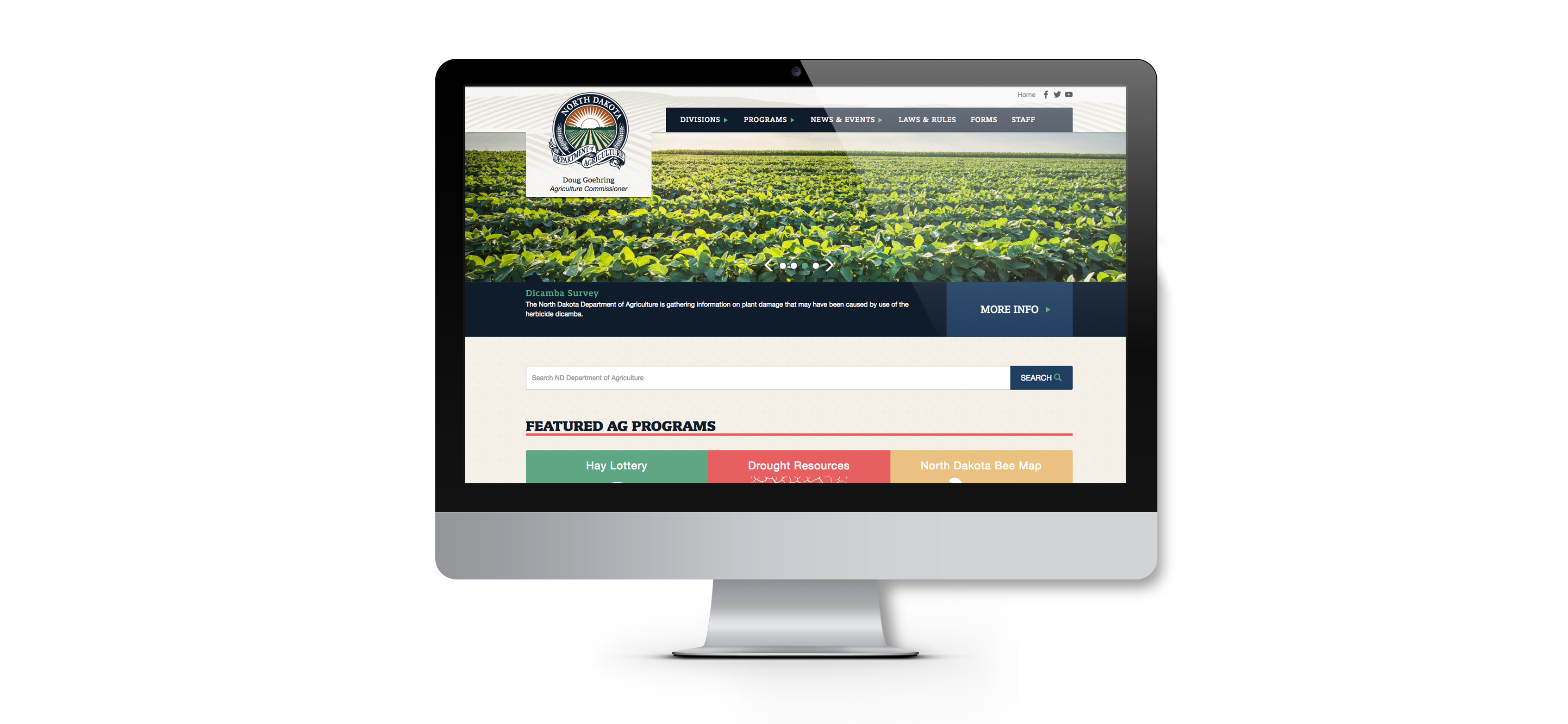 Visit nd.gov/ndda to see the new and improved design and learn more about North Dakota agriculture.
Hard work pays off, and months of it lead to awesome websites, like the new North Dakota Department of Agriculture site. The new custom-built Drupal website, launched on June 21,is the perfect complement to North Dakota Ag's MABU-built intranet, also built on Drupal.
The old website needed to be updated to current web standards. Our web team made a fully responsive site and upgraded the content management system. Through a lot of collaboration, the team developed a better structure, compartmentalizing data in useful sections and presenting information in a sensible way.
The new website is easier to navigate, which makes users more self-sufficient. For example, they can expect to see contact information for each division at the bottom of the page and a search bar with an auto-complete feature, which shows commonly accessed information first. The new website allows the Department to easily make content updates and keep a neatly organized structure while building a stronger and more recognizable brand.