Adobe Max 2018 Recap
Las Vegas, Nevada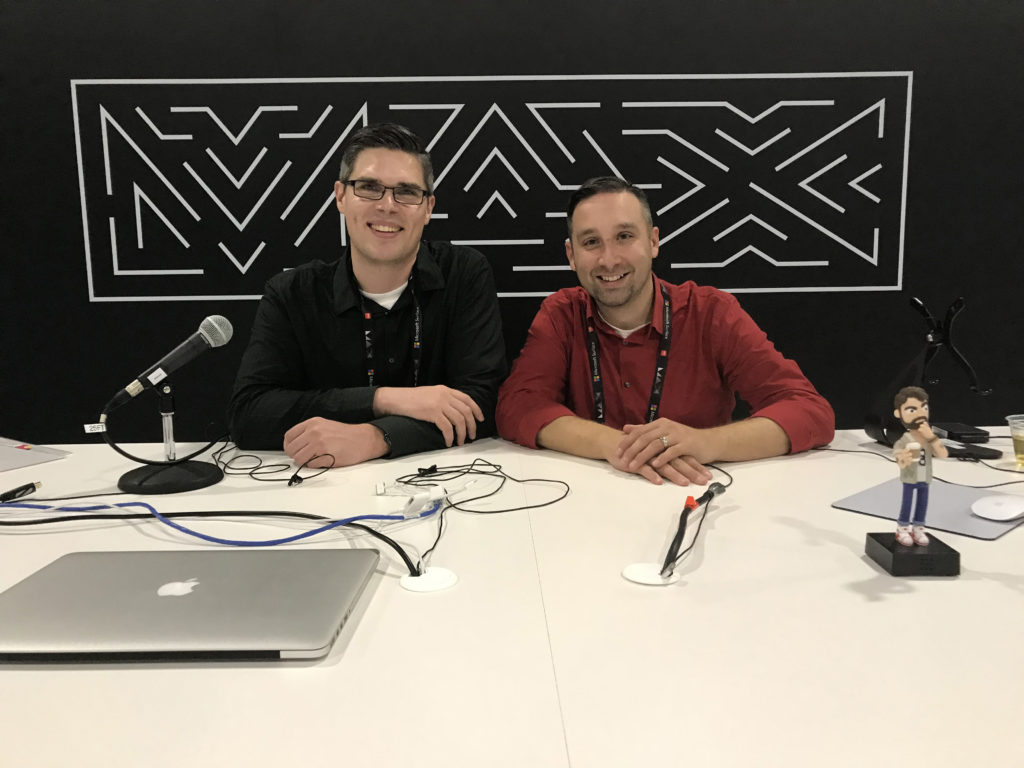 Last month, Adobe held its biggest Adobe MAX conference yet. With over 12,000 attendees, The Venetian Las Vegas was overflowing with creativity and talent. This year, Ed Sargeant and Jamie Vetter not only represented MABU, but also brought back exciting updates to share with the MABU crew.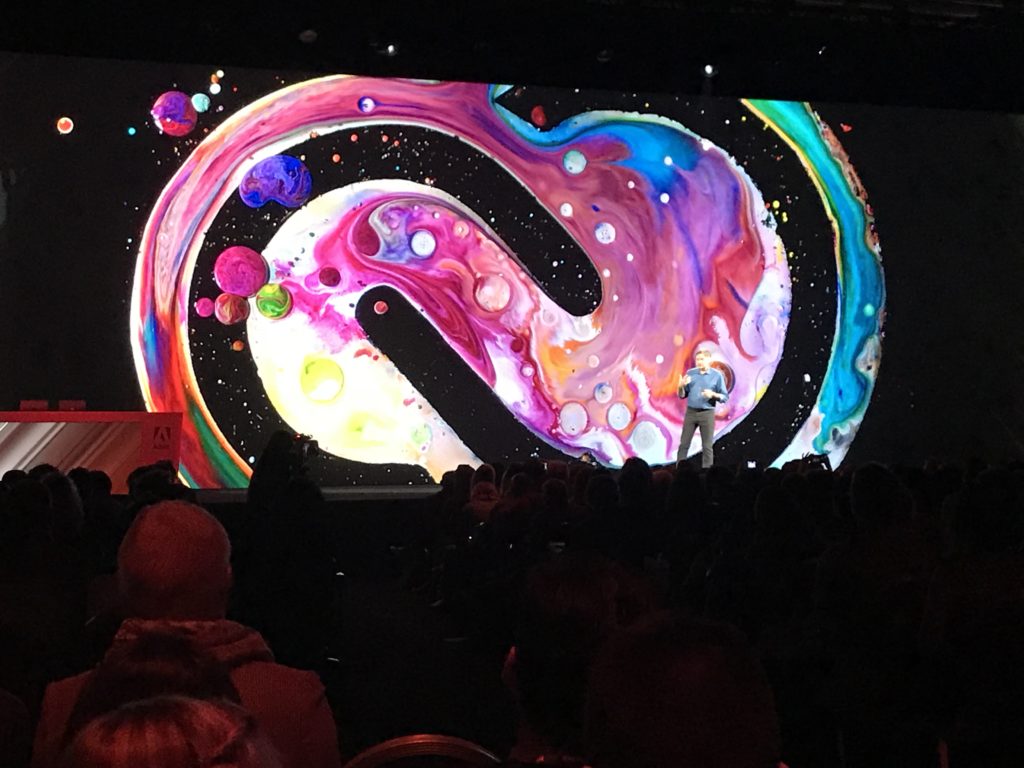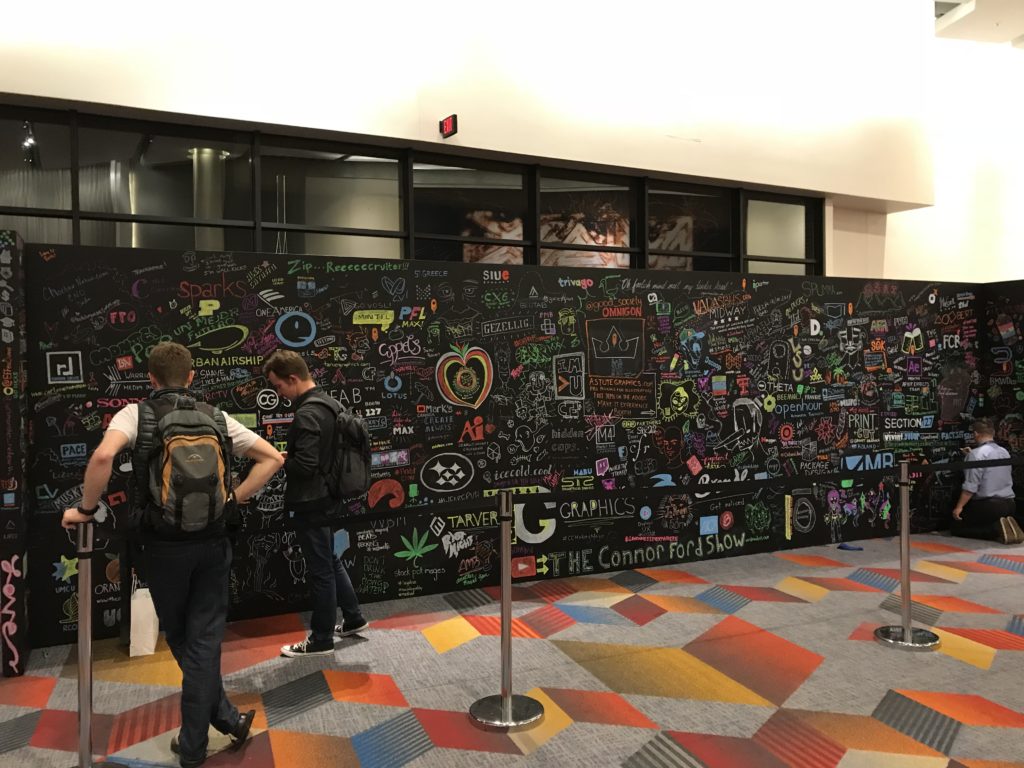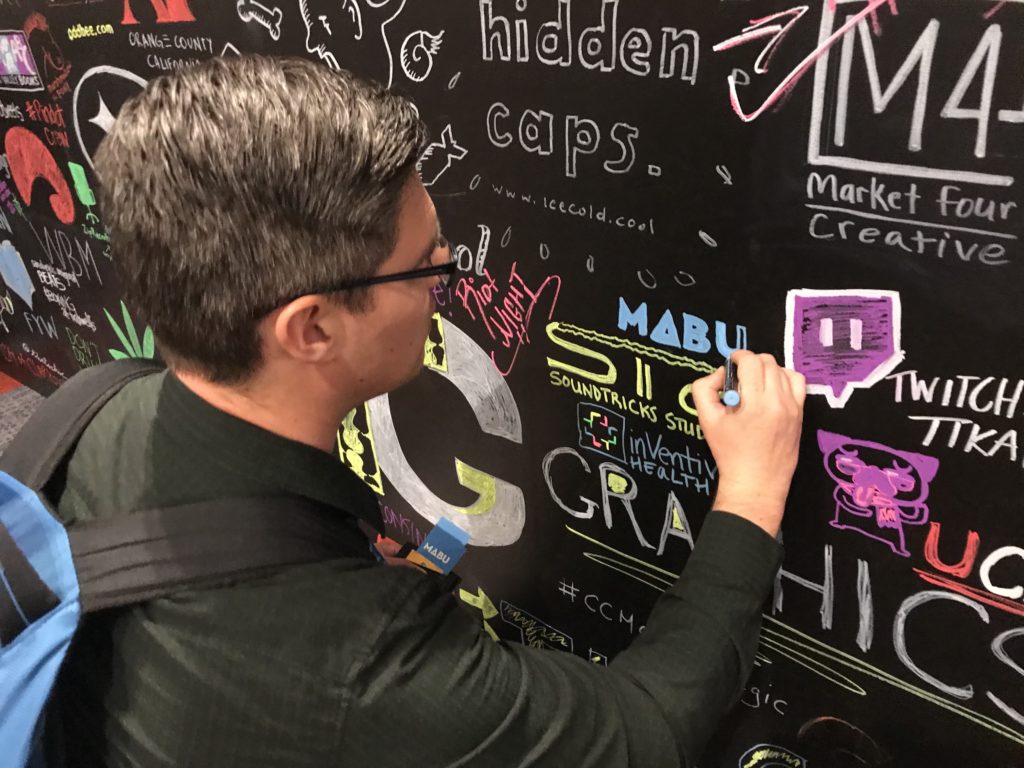 1. Adobe Sensei
Adobe's own artificial intelligence is coming to select Adobe applications. What to expect from the innovation:
Simple but tedious tasks can be automated, so you can spend more time doing what you love.
Difficult tasks made easy, from finding a perfect stock asset to making PDFs accessible to visually impaired customers.
Access customer insights and gain valuable knowledge about your audience.
Learn more about Sensei here
2. Augmented Reality
With tools that simplify creating augmented reality (AR) content, AR is becoming increasingly popular. AR creates a more immersive experience, thus expanding your audience engagement. Think Harry Potter Universe and its "live" newspapers; like magic, AR brings print to life, allowing for 3D and video integration into our everyday environment.
3. Tools for Workflow Efficiencies
Adobe Dimension was officially released! Formerly known as Project Felix, the newest release includes 3D graphic placement, which allows you to try your designs on a variety of product models; automated image matching, which automatically modifies objects to match the backgrounds by setting proper light and angle; and material capture, which converts any image you take into a usable surface design.
Adobe Spark, which was launched last year, is updated. With this tool, anyone can create high-quality blog posts, graphics, and videos on the go using a smartphone. The new 2017 version also lets users set up a brand by adding logos, fonts, and brand colors and keep it consistent online with templates.
Countless workflow improvements are here to stay. Adobe has improved project collaboration, expanded some familiar tools, and pushed certain processes into the cloud to accommodate industry demands.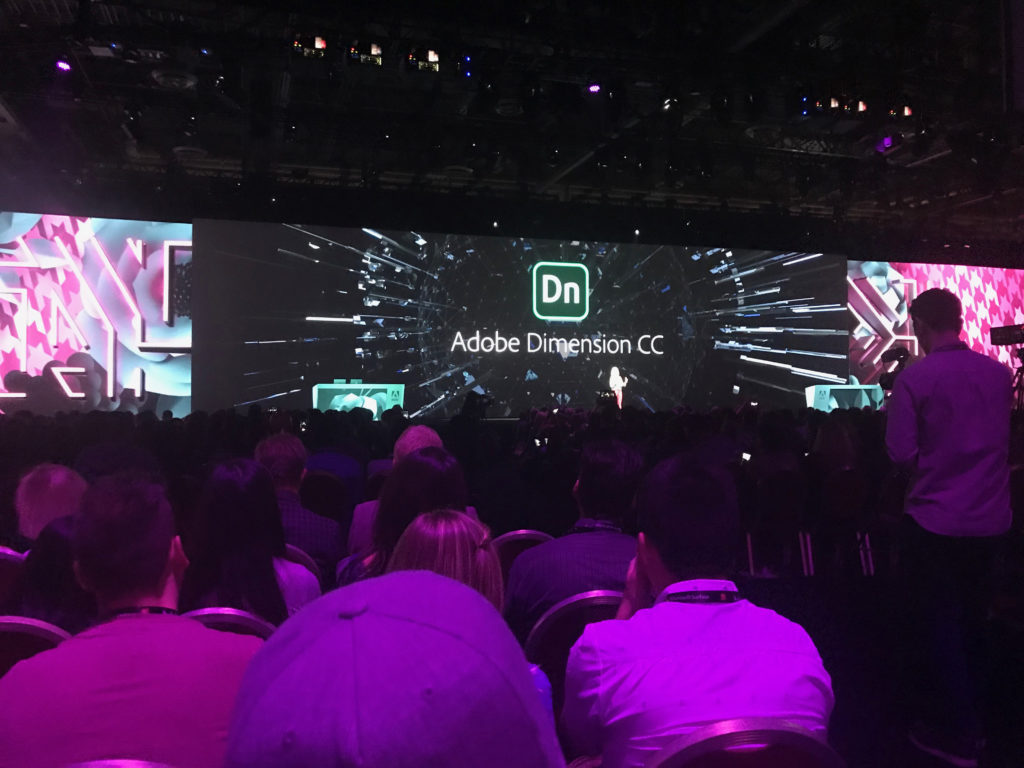 4. Inspiration Matters
At a conference dedicated to creativity, one has no choice but to seek new ways to express it. This year, MABU got a chance to see what creatives all over the world are doing; learn useful tips and tricks from the best of the best, such as Charles Anderson, Aaron Draplin, and Debbie Millman; and recharge their inspiration to produce the best products for our clients.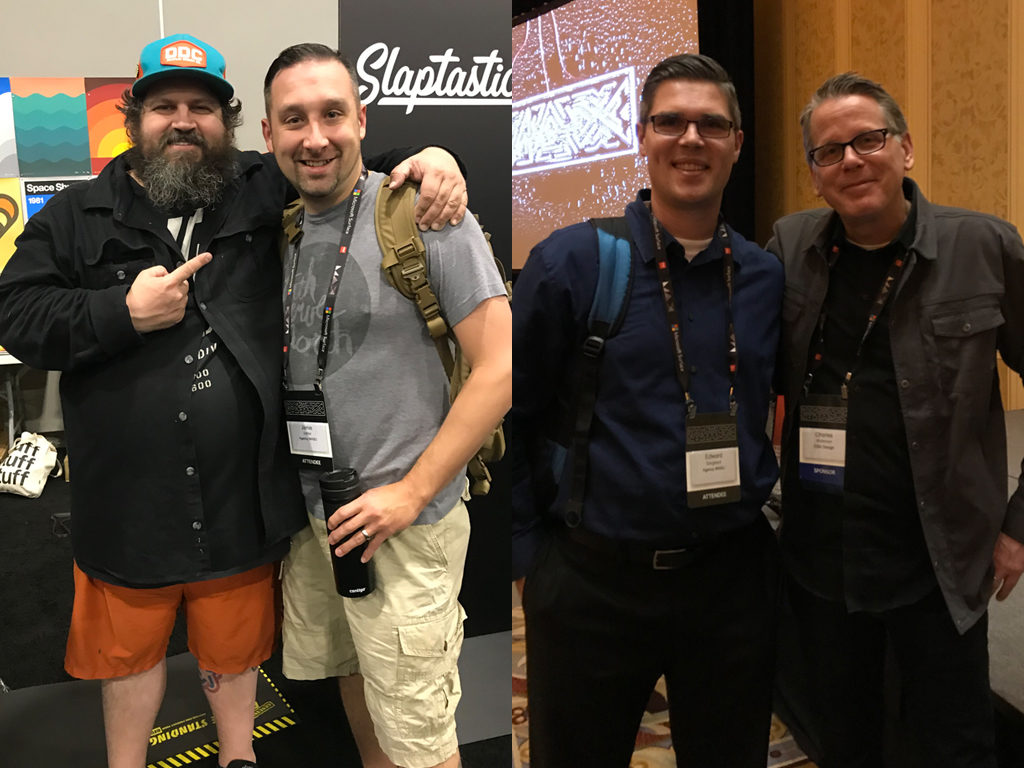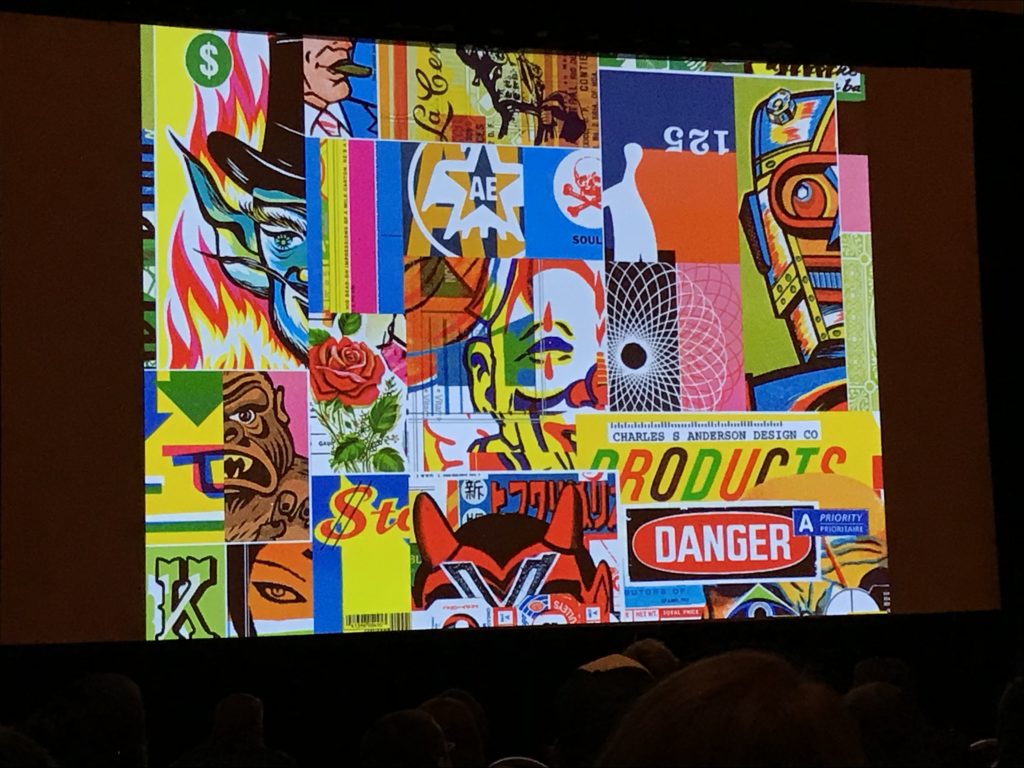 5. Production Value
Every detail at Adobe MAX is worth noting. From seamless motion graphics, video, slides, audio and lighting to a very impressive lineup of speakers, the fun was in Adobe's highly visual style. Attendees could participate in a game to win prizes by scanning QR codes throughout the expo, try their hand at screen printing, see their designs on some famous brand like Adidas and Coca-Cola, and relax in the Creative Park.
MABU team is always looking for new ways to provide our clients with the most exciting and contemporary materials. By attending events like Adobe MAX, our team gets creative inspiration and stays up-to-date on the latest trends and technologies to create the best content for you.
What else to expect from Adobe in 2018?
Check out some sneak peeks from the conference here!