Google has basically become the resource customers use to find what they're looking for. But what is your target audience finding when they Google your business or organization? One of the first things they are likely to see (and care about) are Google reviews of your business.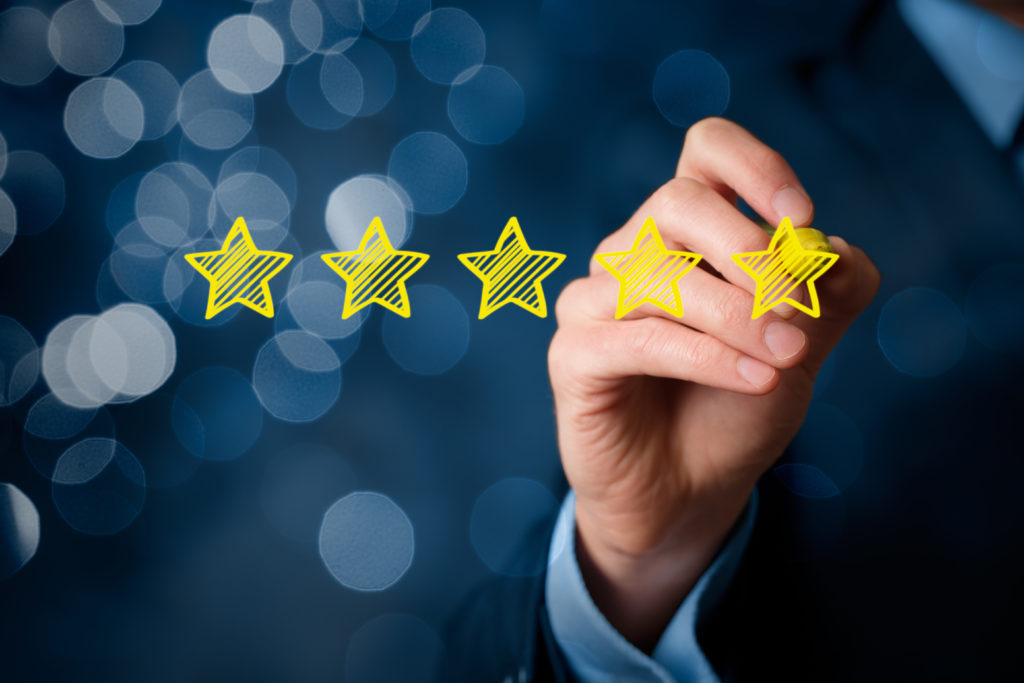 Google reviews are short, 1-to-5 star ratings written by your customers. They appear on a Google search results page. These reviews focus on customer satisfaction and what to expect from your company. And more than ever, digital reviews define how customers trust a business.
Google reviews offer an immediate first impression of your business. A study has shown that 88% of consumers have read online reviews to determine the quality of a business. Simply put, Google reviews can drive customers to place trust in your company and can turn searchers into customers.
To take advantage of the benefits of Google reviews, you will need to verify your business and create a Google My Business page so that your organization appears in Maps, Search, and other Google services.
Once that's taken care of, follow these five best practices so your business can make the most of Google reviews!
Ask In-Person For Google Reviews
It's okay to ask for reviews! Person-to-person requests are effective, especially when an employee spends a lot of time with a customer. At the end of a sale, an employee can explain that a review via Google can help your business grow and improve.
Make Reviewing Easy
Your company's website and social media accounts should encourage customers to leave feedback. You can make a direct link that opens the review interface in a customer's browser.
If your business uses email marketing, consider adding a link within the message body. Subscribers to your mailing list are more likely to write about their experience when a request is sent directly to them.
Respond to Reviews Smartly
Each Google review contains information that a customer wants to share publicly. When you choose to respond as a business, your reply is public too. Keep these responses genuine, brief, and courteous.
It's not necessary to thank every customer that gives friendly or high-starred reviews. But sometimes you can share new information in a response to a positive review, which can reach a wide audience.
Don't ignore negative reviews. Instead, offer a solution or explanation. Remember to not take feedback personally, and use your response as a chance to rebuild customers' trust.
Report Incorrect or Offensive Reviews
Google's content policy holds customers accountable to writing honest and appropriate reviews. If you believe a review violates Google's policy, you can flag it for removal. The content policy should be reviewed by business owners as well.
Avoid Advertising
While the Google review feature is a great tool to build relationships and garner future customers, isn't the place to advertise. Customers use it as a space to share and receive information, not incentives. It may be helpful to offer promotions for customers who write a Google review, but the review interface itself is not the spot to deliver this message!