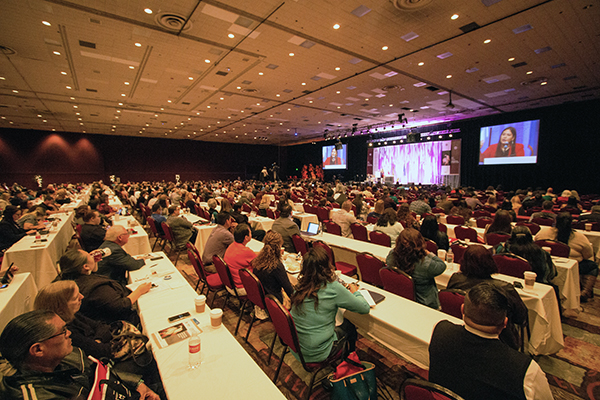 The National Indian Education Association's mission is to bring Native educators together and improve the education of Native children. The group assembles annually for a Convention and Trade Show and for the past three years, they've counted on MABU to take care of the details.
MABU takes the lead on NIEA convention site logistics, event planning, and programming materials for the event. The 2016 convention in Reno, NV, drew more than 2,000 convention goers, the highest attendance number to date.
We're thrilled to continue supporting NIEA's efforts as their lead creative firm for the 2017 conference, producing traditional and digital media for the upcoming event.
Learn more about NIEA at www.niea.org.
Save