MABU is a long-standing communications partner of the ND Department of Commerce. When we discussed how to outline North Dakota's strong future ahead in a compelling manner, we were excited to get the project started. MABU brought the message to life, showing what makes North Dakota a great place to live, work, play and invest. Check it out at StrongFutureND.com.
A Design for Strong Future ND
To begin, our creative team proposed the idea of an animated webpage. Our concept showed that Strong Future could be an informative and interactive digital tour of the state. The team then constructed a storyboard and layout with original illustrations. Graphic assets were developed so they could be re-purposed for future promotions and marketing materials.
The artwork takes users through a series of distinctive North Dakota landscapes – a trip through farmlands, factories, and the rugged outdoors – while sharing info about the state's development as an economic hot-spot.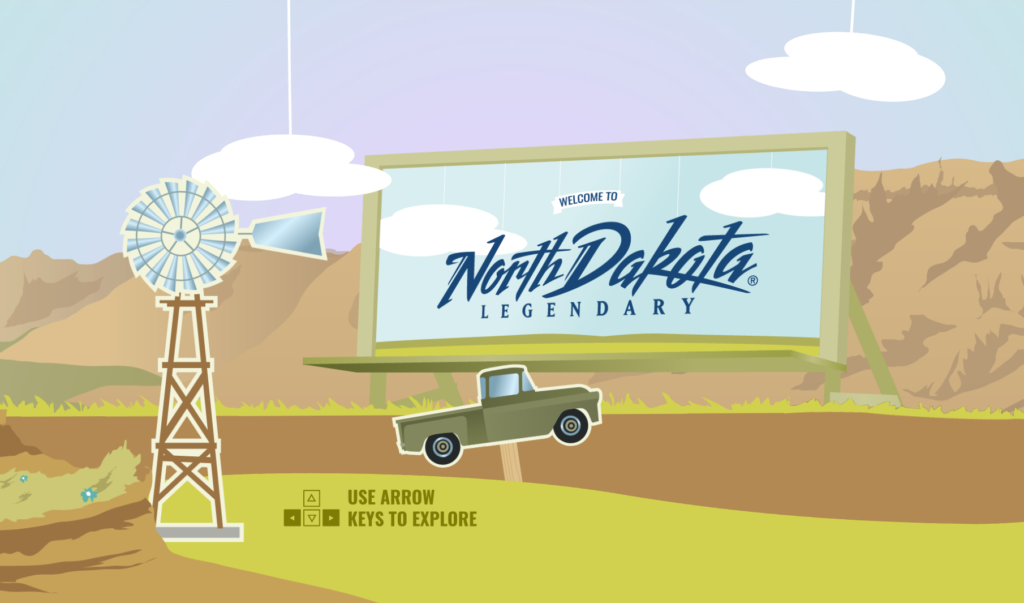 The Build Behind Strong Future ND
This project merged our knack for creative design and original illustration (thanks Ben!) with our technical skill set. We built the Strong Future website using HTML 5 and Canvas with Adobe Animate, creating a fully responsive page that fits any device screen, whether it be desktop or mobile. The ability to make efficient revisions was key for the ND Department of Commerce – because business in North Dakota continues to grow! Changing the text is a snap and require no large scale edits or redevelopment. The website also features tracking to better understand visitor demographics.
The Strong Future ND website presents a unique image and message about North Dakota's economy to stakeholders, entrepreneurs, and visitors alike. You can see the full website in action by clicking here.